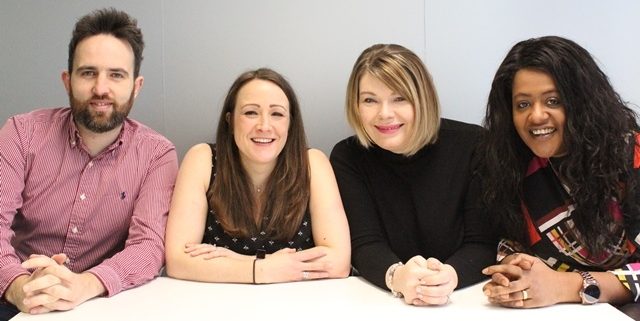 Improving gender equality in the workplace: 6 quick hints and tips
Is your workforce as gender-equal as it could be? If not, you could be missing out on the many benefits associated with improving gender equality in the workplace, some of which may be less obvious than others. As well as harnessing the potential wealth of untapped female talent in your business, companies who demonstrate equal and fair practices across their organisation can significantly improve employee morale and commitment, which not only impacts positively on organisational culture and attitudes within the workforce but can also be a huge attraction to customers and other stakeholders. Increased flexibility for both men and women in the workplace could also bring benefits in terms of improvements in quality and productivity.
So if you're sold on the benefits of achieving a more gender-equal workforce, but don't know where to start, here are 6 quick tips to help steer you in the right direction.
1) Promote and support diversity in the workplace and value everyone in the organisation as individuals
2) Have transparent policies in place and keep them open to regular monitoring and review
3) Showcase and promote stories from the successful females in business, regardless of the grade or level they work at
4) Provide training for all staff on inclusive working, equality and diversity as well as equality training for all staff involved in recruitment
5) Regularly review workforce and recruitment data to enable the company to identify any areas of gender imbalance which may be a cause for concern and take positive action
6) Reach out to schools and colleges to address gender stereotyping early and reinforce the gender neutrality of roles
Looking for more help?
At Better Jobs, Better Futures, our team of Workforce Advisers work with businesses to identify and address key workforce challenges through a range of workforce planning tools and techniques. We work with employers to review and improve workplace strategies and policies aimed at improving workforce diversity, recruitment and retention, employee engagement and talent management. We support businesses for as long as they need, and we also work with individuals to equip them to take advantage of opportunities created.
If you think you might benefit from the support available through the Better Jobs, Better Futures programme, please give the team a call on 01792 284450 or email info@betterjobsbetterfutures.wales.
https://employability.gcs.ac.uk/wp-content/uploads/2018/03/For-website-1.jpg
325
640
Better Jobs, Better Futures
https://employability.gcs.ac.uk/wp-content/uploads/2020/07/employability-x2.png
Better Jobs, Better Futures
2019-01-10 12:23:16
2019-01-10 13:09:14
Improving gender equality in the workplace: 6 quick hints and tips