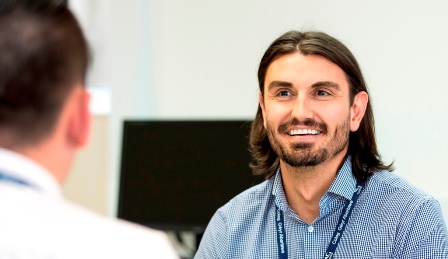 Get ahead of the game – do your research!
Showing you've done your research on a company is a must for any interview, but simply knowing when the company was established isn't going to cut it in the current competitive job market. We've put together 3 top tips to ensure your research helps you stand above the rest. 
Get savvy
Consider aspects like size of the company, who their customers are and who are the main competitors. It is also really useful to delve a bit deeper and find answers to questions such as do they support local enterprise? Are they market leaders in their field? Do they have a "fair trade" policy? Most information can be found on the company's website so take the time to read through it thoroughly; understanding the vision and values shows that you have a genuine interest in the company behind the role you are applying for.
Get social
Everyone loves to show off their achievements on social media and the chances are that the company you're applying to join is no different. Whether it is the "dress down Friday" photo on Instagram or the fundraising campaign on Twitter, social media is a great insight into how the company operates. Have a look at which social media channels the company uses and the tone/type of message that seems to be conveyed. This will help shape your interview answers to ensure they are aligned with and accurately reflect the company's ideas.
Get stylish
Interview styles can vary from company to company and different styles require different approaches. Whether it is a group interview or one-to-one, each interview will require a different form of preparation. The style of interview is usually explained to you beforehand, but it can make a good impression to ask for further information. Wanting to know as many details as possible can show your enthusiasm for the position, and make a positive first impression to any potential employer.
If you would like support with interview preparation or any career related support, take the first step and give us a call on 01792 284450.
https://employability.gcs.ac.uk/wp-content/uploads/2018/02/Dave-interview-style-1.jpg
259
448
Better Jobs, Better Futures
https://employability.gcs.ac.uk/wp-content/uploads/2020/07/employability-x2.png
Better Jobs, Better Futures
2020-03-18 12:02:33
2021-03-03 09:37:39
Get ahead of the game – do your research!