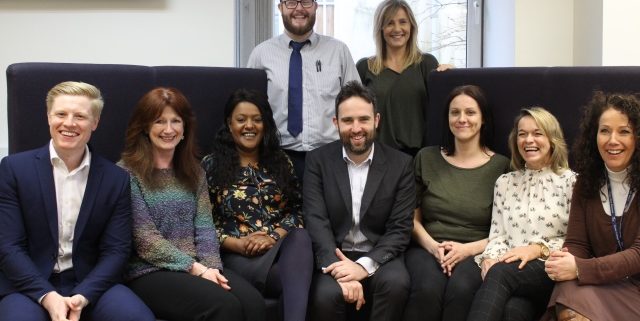 Get Ahead of the Game: how to write the perfect supporting statement
Ever found yourself breezing through a job application only to hit the brakes when you reach the dreaded 'supporting statement' section? Yes, we've all been there! Thankfully, the experts here at Better Jobs, Better Futures have a few easy pointers which could help you to ace that personal statement and really sell yourself as the best person for the role.
Read our top tips to ensure that your supporting statement stands out from the crowd and helps get you that dream job you've been looking for!
Talk about yourself
Keep it brief but make sure you give a strong and positive impression of yourself right from the start. Give a short summary of who you are and why you are the right person for the role, and don't be afraid to show your personality! Use plenty of positive statements but make sure any information you include adds value to your application.
Talk about your skills
Make sure you address the requirements of the job description and person specification, giving specific examples based on your skills and experience. Where possible, use facts and figures to demonstrate the part you played in a specific task and to illustrate the impact you had. Providing measurable evidence will add weight to any statement you make about your abilities and help employers to visualise your potential impact in the role.
Talk about the organisation
Be enthusiastic and elaborate on why you want to work for this particular organisation. Background research is essential so you can effectively explain how your values match the company's objectives and what has attracted you to the role. Don't be afraid to show how passionate you are about working for them – every employer loves to hear great things about their company and there's nothing better than knowing that people really want to join your team, so leave them in no doubt about your enthusiasm and drive!
Following these easy hints and tips will show a prospective employer that you have fully understood the role you are applying for and can confidently meet the requirements of the position. Here at Better Jobs, Better Futures, we can provide a wealth of employment and career advice, so if you would like help with writing the perfect supporting statement, just give the team a call on 01792 284450.
https://employability.gcs.ac.uk/wp-content/uploads/2018/04/to-edit.jpg
367
640
Better Jobs, Better Futures
https://employability.gcs.ac.uk/wp-content/uploads/2020/07/employability-x2.png
Better Jobs, Better Futures
2020-03-02 12:00:37
2021-03-03 09:37:18
Get Ahead of the Game: how to write the perfect supporting statement