Cath Jenkins
Director of Employability
Cath has an extensive track record in employment strategy, policy and programme development. Having worked in the employability and skills field for over 25 years, she has a passion for improving people's lives through meaningful work, skills development and career advancement.
As the leader of the Employability department, Cath sets the strategic direction for the team and is always thinking of new ways to improve, expand and innovate in the delivery of employment support.
Outside of work Cath can usually be found following sport of some sort or enjoying quality time with family and friends.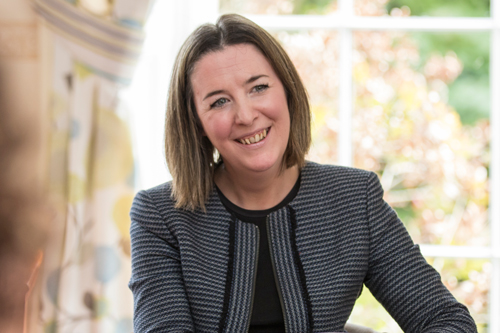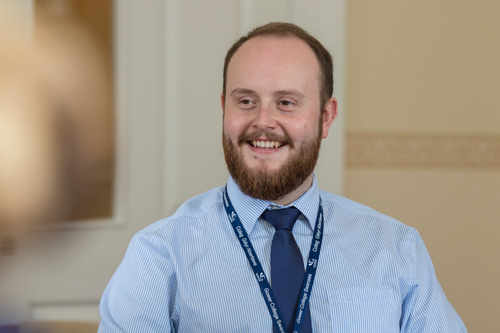 James Bevan
Deputy Director of Employability
James has spent his entire career working in the employability and training field giving him extensive knowledge of employment trends and the evolving local labour market. As one of our Project Co-ordinators, James' experience enables him to ensure that our programme is creative, interactive, and at the forefront of innovative employability support.
James' approach to management is dynamic and hands-on, working closely with the team to ensure they provide first-class support that is current and most importantly, ensures clients gain employment or progress into positions better suited to their skills and attributes.
Outside of work, James likes to think he is a health conscious individual; however he enjoys his food a little too much and approaches this topic extremely light-heartedly!
Mark James
Employability Programme Manager
Mark's background as a corporate training consultant has enabled him to work closely with the business community at all levels to provide recruitment and training solutions. He has a proven track record of solving the recruitment needs of businesses, including the design of educational training programmes that increase business productivity and improve staff retention rates.
Being well connected to the business world, Mark has a sound understanding of the local economy having worked through various business cycles. Mark is on hand to offer a range of support to businesses, including recruitment, succession planning and the mapping of staff development progression pathways.
Outside of the office, Mark is a keen athlete and over the years he has managed to complete both the Berlin and London marathons.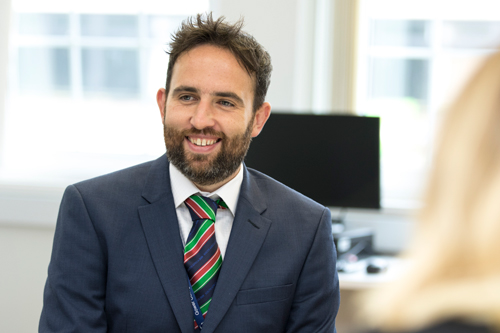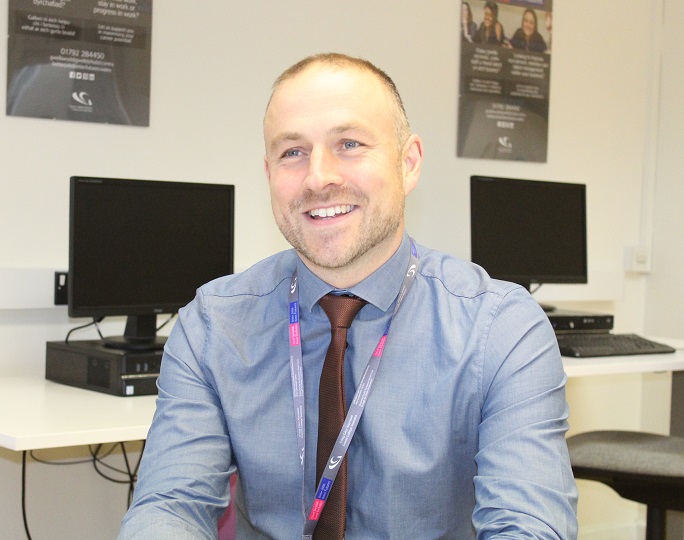 David Freeman
Employability Programme Manager
Before joining the BJBF team Dave worked in the retail sector for over 20 years, with over 12 years' experience as a Senior HR Manager. Dave has extensive knowledge and experience from working at various sites across the country for the UK's biggest retailer, managing large HR projects and being the point of contact for over 350 members of staff.
As Employability Programme Manager, Dave brings specialist HR skills and experience to the team. With a fantastic proven track record, and being a member of the CIPD, Dave is our man in the know for work-related HR issues.
Outside of the office, Dave enjoys mountain biking around the hills of South Wales and spending time with his two children and partner Bethan.
Louise Dempster
Employability Programme Manager
Louise has over 15 years experience in the Employability sector working with both employers and job seekers alike. Louise has supported employers on their journey to becoming disability confident and has supported numerous equality and diversity policies and practices in the workplace.
Louise is highly experienced in supporting a range of employers. Dedicated to developing productive working relationships with local employers and partners, Louise loves to have a catch up over a coffee working through essential business issues such as recruitment and retention of staff.
When not in the office, Louise loves spending time with her family and two very energetic children! On the weekends, Louise enjoys camping (more specifically, glamping!) and indulging in some reality TV!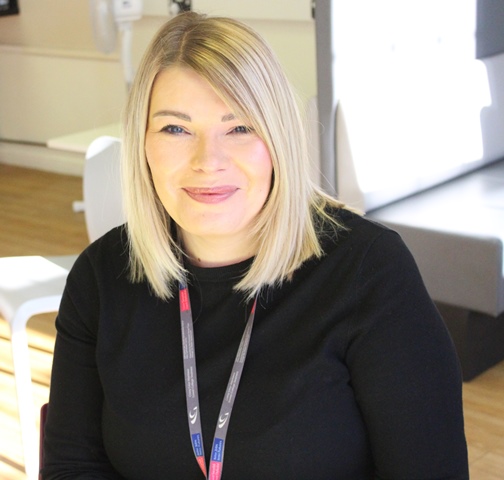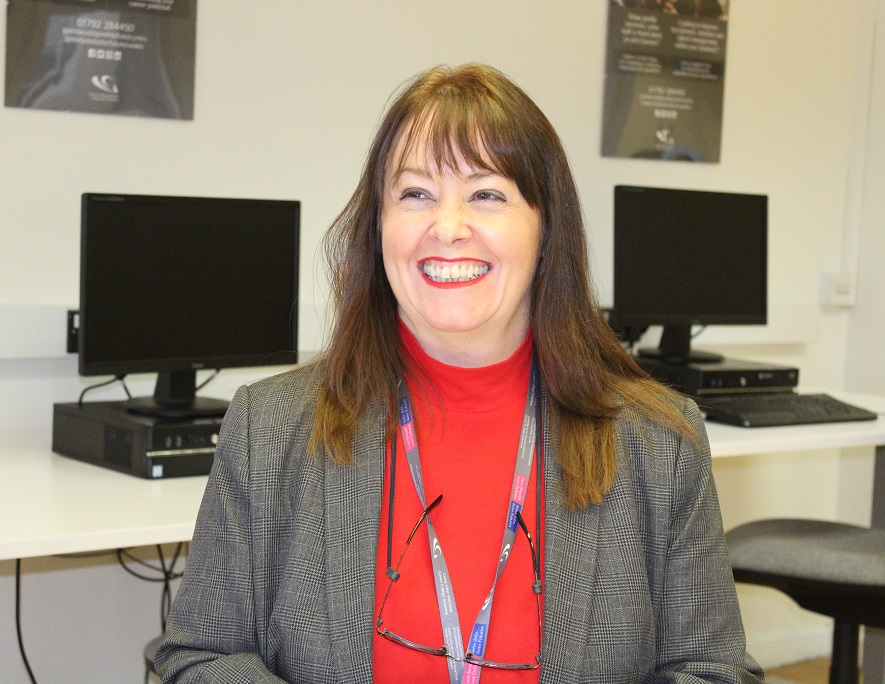 Sian James
Project Co-ordinator
Sian has worked with Gower College since 2010 and has a wealth of compliance knowledge, specifically around ESF funded projects where she has overseen projects in excess of £31M.
As a Project Co-ordinator, Sian is tasked with building strong links with partners, employers and clients, as well as implementing programme processes, systems and resources to ensure the effective delivery, longevity and sustainability of a dynamic and interactive service for the unemployed and underemployed.
Beyond work, Sian is our very own star of stage and screen and likes treading the boards with local amateur dramatic groups. With her unique approach; she is already a fantastically vocal ambassador for the success of the project.
Matthew Richards
Project Co-ordinator
Matt has considerable experience of welfare-to-work contracts and has gained a range of transferable skills and knowledge in the field of recruitment. In previous roles, Matt has developed a range of systems and processes to ensure he assisted his clients in the most effective and successful way possible. Matt is now able to utilise his awareness and understanding to provide a new and innovative support structure for clients and businesses alike.
As a Project Co-0rdinator, Matt will provide a bespoke service that is tailored to every individual who walks through the door. A keen advocate for positive progress, Matt is dedicated to providing a unique approach to delivering employability advice and is genuinely committed to helping people grow, develop and achieve their goals, whatever they may be.
Matt is a massive Swansea City Football Club fan and can be found most weekends down at the Liberty Stadium or at away games cheering on the team!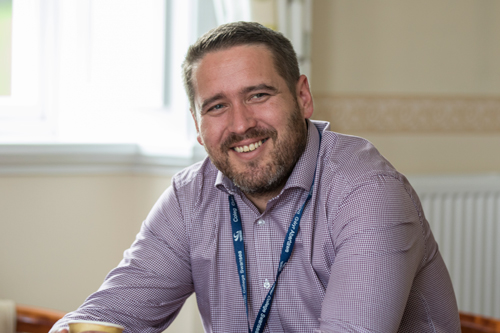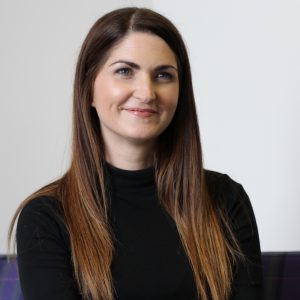 Rhian Noble
Project Co-ordinator
Rhian has 10 years experience working in the education sector as a Lecturer, Tutor and Assessor for Gower College Swansea, developing resources and delivering across a wide variety of levels and subjects. Rhian has worked with a number of employers, building strong working relationships leading to secure work placements and employment opportunities for students. Rhian has also previously worked as a Teaching Assistant at a local Welsh primary school, offering one-to-one and group support through the medium of Welsh.
In her role as Project Co-ordinator, Rhian is tasked with building strong links with partners, employers and clients. Leading and working with the team of Career Coaches, Rhian aims to deliver a high quality bespoke service which meets the needs of each individual.
When not in work Rhian is a busy mum to three boys and loves spending quality time with her family and friends!
Samantha Crowley
Project Co-ordinator
As an English Literature graduate, Sam has a passion for writing and is our social media specialist who likes nothing more than creating and delivering content to connect with people around the globe. Always taking a personable approach, Sam's strengths lie in her determined and focused work ethic and her friendly and positive attitude.
Sam loves getting to the heart of a business and the people and ideas behind it, and she is the go-to girl if we need anything planned or arranged. With a self-confessed obsession with lists, post-it notes and schedules, Sam is the woman in the know when it comes to making things happen!
Outside the office, Sam can be found cooking (and eating!) and spending quality time with her family and friends. Also an avid sports fan, Sam regularly plays netball, and is very partial to a big day out at the rugby or football!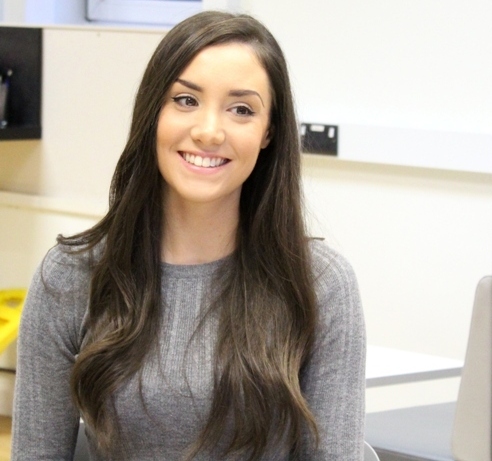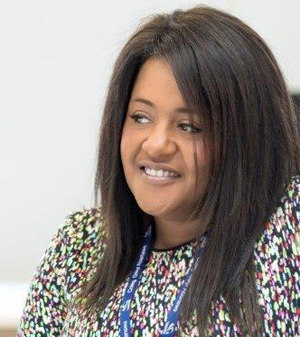 Beth Fisher
Workforce Adviser
Beth has extensive experience in the field of employability and has been extremely successful in a variety of customer focused positions ranging from large blue chip companies to smaller independents. Beth is full of knowledge when it comes to providing employment strategies to suit employers and their business needs and she always takes the time to deliver the best possible solutions to any problems!
As a Workforce Adviser, Beth is very much looking forward to bringing all her skills and experience together as well as further enhancing her expertise. Developing meaningful professional relationships is Beth's forte and she is passionate about working closely with businesses to provide an exceptional service, without exception.
In her spare time Beth loves to walk around the coastal paths of Gower with her family, and she voluntarily conducts home checks for a Boxer dog rescue charity from which she adopted their 3 legged Boxer, Roxy!
Zoe Williams
Workforce Adviser
Zoe has worked in recruitment and employability for over 17 years bringing a wealth of knowledge to the team. Her interest in employability led to a change in career into the welfare-to-work sector in Swansea, working with the short and long term unemployed to help them gain sustainable employment. After 4 years in this sector Zoe moved to a gender equality charity, which enhanced her commitment to equality and diversity.
Now a new chapter begins and, using her experience from multiple employability sectors, Zoe will be working with employers to provide in-depth advice to businesses on workforce planning and development issues.
When not working Zoe loves to support the Ospreys and Portsmouth FC, or can be found walking in the mountains and coastal paths around Swansea. Zoe is a lively member of the team, often heard before seen thanks to her famous and outrageous laugh!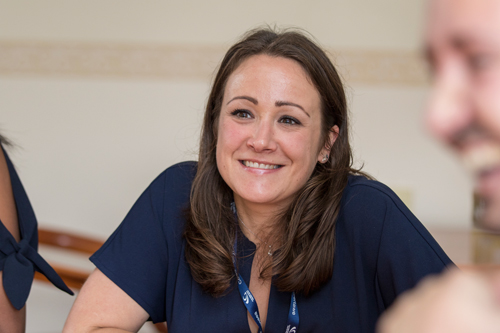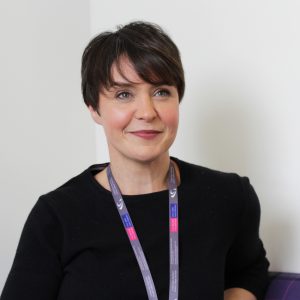 Sarah Kenna
Recruitment Consultant
Sarah has over ten years experience within the recruitment and employability sector. Having graduated from University in 2000 with a BA Hons in Applied Social Studies, Sarah has used her passion for working with people in her various roles to raise aspirations and effectively support those looking to gain or improve their employment prospects.
As part of the dynamic BJBF recruitment team, Sarah loves matching clients to the right job opportunities and feels very privileged to be part of such a passionate, client centred team who truly care about the people behind the programme.
When Sarah is not in work she is usually running around after her two daughters with various after school activities. On the weekends, Sarah can be found spending quality time with her family with some good food and a glass of wine or two!
Owen Davies
Employability Engagement Co-Ordinator
Owen's time at university started with an Advertising and Brand Design course at UWTSD. Deciding to pursue a more strategic route, Owen went on to study an MSc in Strategic Marketing at Swansea University, where he studied behind-the-scenes aspects of managing a brand, the ethics and considerations of marketing and consumer psychology. As part of a work-placement, Owen worked with the Swansea University School of Management to develop and implement a marketing plan to promote employability and entrepreneurial related support, activities, and events to students.
As Employability Engagement Co-ordinator, Owen is responsible for the day-to-day running of all our social media channels. Owen has a huge range of skills in photography and video-editing and uses his experience to create exciting and engaging content to share with a range of different audiences. Owen is approachable, friendly and positive, and loves working closely with the team to create and share stories about our clients, marking their journeys and celebrating their successes.
Away from the desk, Owen enjoys cooking and baking for friends and family. Owen is slightly media obsessed and loves watching films, listening to music and podcasts and getting stuck into a good book. Owen also likes to take a regular dip in the swimming pool to keep fit and stay healthy!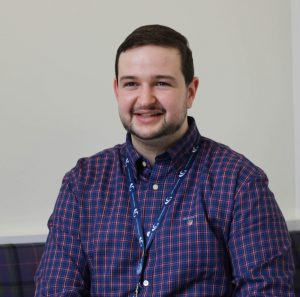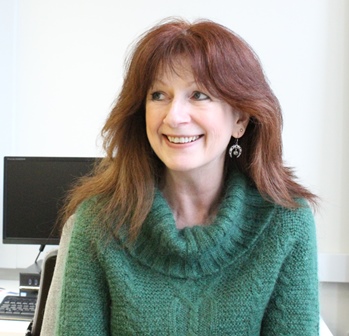 Angela Davies
Career Coach
Angela has had a long and varied career in employability, having worked in the sector since 2003. Angela worked on New Deal for Disabled people with Shaw Trust until 2011, working with people with disabilities or from disadvantaged backgrounds and empowering them to return to suitable employment.
Angela moved across to TBG Learning and worked with a range of clients on the Work Programme. Here she qualified as a Wellness Recovery Action Planning facilitator, helping people to build a range of wellness tools to improve their lives. Angela is passionate about helping people to be the best they can be and will use all of her experience in her role as Career Coach, continuing to supporting people in their journey.
Angela spent almost 11 years living and working in Sydney until she returned to Swansea in 1999. A vegan and animal lover, Angela shares her home with three rescue cats. Angela loves cooking, watching live music, reading, natural therapies and meditation as well walking and having fun with friends.
Lisa Thomas
Career Coach
Lisa has had a varied and exciting career, having been a Travel Agent for over 20 years. Having the opportunity to travel around the world has given Lisa a wealth of experience in working with a huge variety of people on a 1-2-1 basis. Always taking a non-judgemental approach, Lisa thrives when supporting clients.
Lisa is incredibly passionate when it comes to inspiring others and always takes a lively and optimistic approach to any challenges she faces. She ensures that any client she works with is her absolute priority and that the individual's needs are at the forefront. Lisa is excited about her new role as a Career Coach and is looking forward to using her diverse experience to ensure that people get the most effective support delivered in a fun and positive way.
Lisa loves to spend her weekends being active and regularly goes horse riding, kayaking and walking with her three dogs. Lisa's greatest passion in life is her family, and she is at her happiest cooking for everyone around her kitchen table. An interesting fact about Lisa is that she can recite the alphabet backwards – feel free to put her on the spot!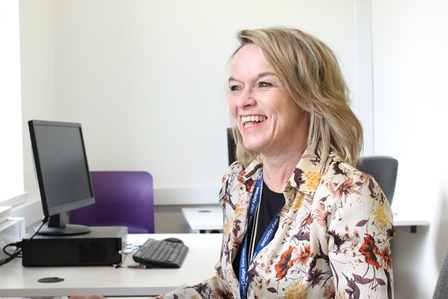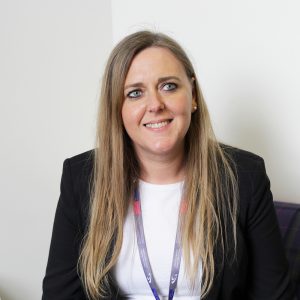 Lynsey Dunne
Career Coach
Having worked for many years as a Training Coordinator in both Dublin and Toronto, Lynsey brings a wealth of experience in the area of Staff Development. Upon returning from Canada, Lynsey went on to achieve a Joint BA (Hon) in Psychology and Counselling in 2015, firmly cementing her passion and interest in wellbeing, human behaviour, and mental health.
As part of the Career Coach team, Lynsey loves nothing more than guiding people to think beyond their comfort zone and achieve their career goals. Lynsey has a great sense of empathy when it comes to preparing applications and pre-interview jitters, and she thoroughly enjoys encouraging her clients to put their best foot forward at all times, regardless of their background or circumstances.
Outside of work Lynsey enjoys live music, relaxing with friends, dreaming about one day owning a dog, and taking advantage of the beautiful sights around the Gower!
Nicola Berry
Career Coach
Prior to working for Better Jobs, Better Futures Nicola worked for a 3rd sector organisation in a variety of different roles including Employability Support Worker, Fitness Class Instructor and Personal Trainer.  Nicola's combination of roles allowed her to work with a diverse clientele helping them reach their health, wellbeing and employment goals simultaneously. Taking a holistic approach to employment and wellbeing, Nicola helped improve her client's confidence, motivation and self-esteem to help them to reach their full potential.
Nicola is an enthusiastic and compassionate person who enjoys having the opportunity to make a difference to people's lives. Nicola is excited about being a Career Coach and is looking forward to bringing her positive, energetic nature to the role.
Outside of work Nicola enjoys spending time with her family and dog, going for walks along the beach and listening to music.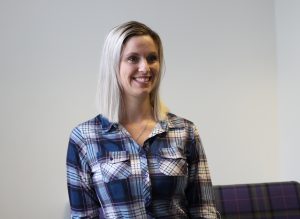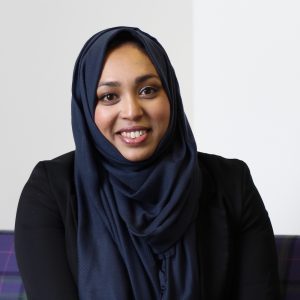 Farhana Ali
Career Coach
Farhana has an interesting background having previously provided HR and Recruitment support for the Police and an established FE College based in Swindon. Farhana has also co-ordinated volunteering and work experience programmes to encourage employability skills within the community, and has worked closely with individuals willing to pursue career development opportunities. She has prepared facilities to support the launch of the Dyfed-Powys Police Cadet programme which promotes youth to take part in activities that teach life skills and allow them to complete qualifications.
As a Career Coach, Farhana loves meeting and working with different people and personalities every day, taking inspiration from their stories and helping them overcome a range of barriers.
Outside of work, Farhana enjoys dress making, going to the gym and spending time with her friends and family.
Hayley Davies
Career Coach
Before joining the BJBF team, Hayley worked in local government for 6 years before moving on to become a learning support assistant in a secondary school, supporting students with additional needs and challenging behaviour.
Hayley completed a BSc in Childhood Studies at UWTSD and following several years in the education sector, moved into a Tenancy Support Worker role for local housing associations and a homeless charity. In these roles, Hayley gained a wealth of experience in supporting clients with mental health issues, debt and unemployment to prevent homelessness. Hayley is passionate about working with diverse groups of people and is committed to helping individuals reach their potential and achieve their goals.
Outside of the office, Hayley enjoys keeping fit and spending time outdoors, which often involves her two daughters. She is passionate about music and loves attending concerts to see her favourite bands.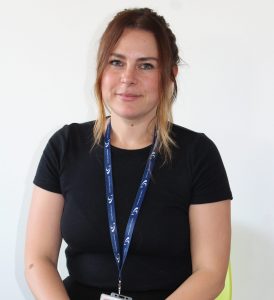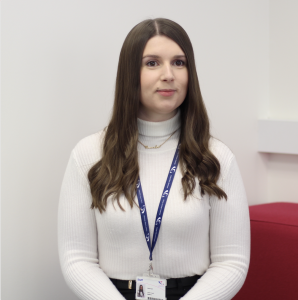 Nicole Lee
Career Coach
Nicole graduated from Swansea University with a degree in Health and Social Care and moved straight into employment in Bridgend County Borough Council in the department of education and family support. As a Lead Worker on the 'Inspire 2 Achieve' project, Nicole has a wealth of experience in supporting young people and underrepresented groups and communities across South West Wales.
As a Career Coach, Nicole loves to use her people-focussed experience to support a range of different client groups, helping each individual to overcome challenges and achieve their goals. With her valuable school-based experience, Nicole is also passionate about supporting young people to address barriers to education, helping to improve their behaviour, attendance, attainment, and overall wellbeing.
In her spare time, Nicole likes to catch up with family and friends, has a passion for baking (and eating!) and enjoys going for long walks along the marina and various beaches in Swansea.
Ffion Watts
Receptionist
Ffion has vast customer service experience, gained through various roles in the travel & tourism industry. Ffion also has a wealth of experience in marketing and communications which she gained through a marketing role at the National Botanic Garden of Wales.
With a natural knack for organisation, Ffion is responsible for all administration duties at BJBF HQ, and prides herself on her ability to keep daily operations as smooth as possible for staff and clients.  The first point of contact for all BJBF related enquires, Ffion loves engaging with all of our visitors to ensure they have a positive and helpful experience.
Outside of the office, Ffion likes to express her artistic flair and enjoys crafting and creating new and exciting make-up designs on her friends.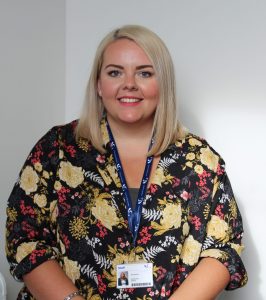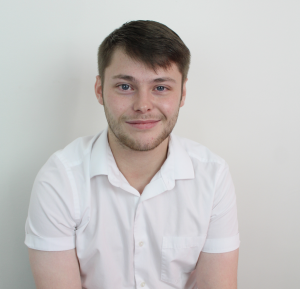 Kieran Richardson
Receptionist
Kieran joined Gower College Swansea in 2016 to study business, before progressing onto a further education course, focused more specifically on marketing. Kieran gained a range of skills and experience during this time, and further developed his creative flair for spotting marketing trends and creating engaging social media content.
Kieran joined the Better Jobs, Better Futures team in 2021 as an Administrator, supporting with a short-term summer project. After a successful campaign and thoroughly enjoying his experience, Kieran became a full-time member of the team just a few months later! In addition to his administrative duties, Kieran also provides support to the reception team, scheduling client appointments, dealing with enquiries and ensuring a positive and welcoming experience for everyone who walks through the door. Kieran prides himself on his high levels of customer service and loves engaging and helping all our clients to get the most out of their BJBF experience.
Outside of work, Kieran is a big movie lover, and you can often find him at the latest showings and premieres of big blockbuster releases!
Kirsty Drane
Receptionist
Kirsty came to Swansea to study Psychology at Swansea University, and after a visit to the Gower she decided she just had to stay! Kirsty progressed to postgraduate studies and completed an MSc in 2018 before starting a role as a recruitment consultant in the Ecology sector.
With her caring and kind demeanour, Kirsty's favourite part of the role is giving a warm and reassuring welcome to everyone about to begin their BJBF journey. As the first point of contact and as a skilled multi-tasker, Kirsty is on hand to provide help and support with all client queries and is committed to providing the highest levels of customer service.
Kirsty is a big fan of music and is happiest during festival season. Kirsty also enjoys reading, spending time outdoors and cooking spicy foods. Fun Fact: Kirsty has eaten the world's hottest chili pepper!