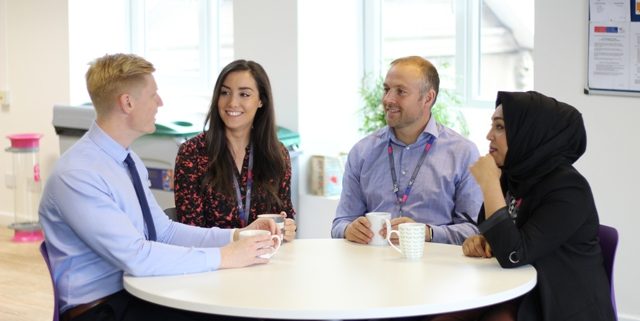 How to implement a talent management strategy
If your company is having problems recruiting and retaining the right people a talent management strategy may be just what you need to strengthen your current and future workforce. Read on to find out where to start.
Managing your brand
Have an awareness of how the company's brand is perceived. Is it viewed as a business that offers a sustainable and rewarding career? Remember that technology now plays a key role in how people perceive and engage with your brand. The emergence of social media has made establishing and managing a company brand and reputation a very different prospect to how it used to be so it's worth regularly reviewing your social media presence.
Workforce planning
Modern workforce planning requires a detailed understanding of the organisation's strategy and growth prospects, as well as current and projected turnover. Having a clear understanding of where the company is now and where it is heading will provide a strong foundation on which to build a realistic and achievable workforce plan which, in turn, will underpin your talent management strategy.
Know your staff
Get to know your employees and align their needs with those of the business and its customers. Establish an internal system that rewards and compensates employees according to what motivates them and their needs, and don't forget the role that training and development can play in this.
Developing and managing your staff
Remember that a good talent management strategy relies not just on understanding the job-specific training and development needs of staff, but also on having a more detailed understanding of their broader talent potential, including those skills and abilities they may not be utilising in their current role. A strong performance management framework which considers potential as well as performance, and provides staff with continuous feedback, will help you to achieve this.
If you would like help to adopt and implement a talent management strategy within your business please contact the team at Better Jobs, Better Futures to discuss how we can assist you. Better Jobs, Better Futures is a fully funded programme that can offer workforce planning and development, a recruitment service tailored to your company and, via access to the wider provision available within Gower College Swansea, a full package of funded and partially funded training courses.
https://employability.gcs.ac.uk/wp-content/uploads/2019/01/1-Copy.jpg
427
640
Simon James
https://employability.gcs.ac.uk/wp-content/uploads/2020/07/employability-x2.png
Simon James
2019-08-20 10:36:35
2019-08-30 11:38:00
How to implement a talent management strategy