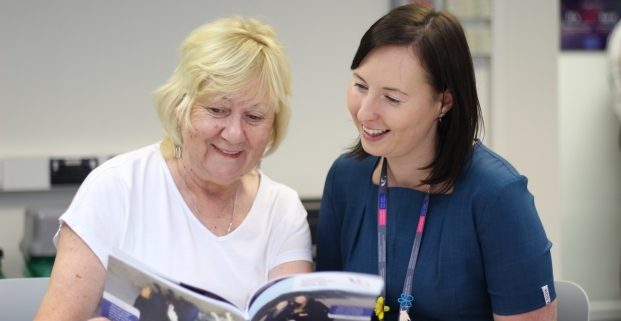 On Friday 28th June we held an open event at our Employment Hub as part of UK Employability Day 2019.
The day was a fantastic success with over 60 people in attendance. We had some brilliant local businesses present with opportunities on
offer for everyone. We also had various insightful workshops running throughout the day from major employers including Family Housing, KIER, Tesco and KarePlus. These engaging workshops had excellent feedback from our clients and it was great to see everyone participating in the day's activities.
"I went to all the workshops and they all helped
 me in different ways. I feel inspired and motivated for the first time in a long time and it was great to be part of such a positive event and surrounded by such warm and helpful people." – Kelly
The whole of the BJBF team were on hand throughout the day to give additional support and advice to people aimed at increasing their chances of gaining, retaining or progressing within employment. The day also provided the chance to celebrate our many successful clients who have already gained meaningful employment; clients such as Reshmi who has secured a full time role as a Sales Consultant at a major insurance provider.
"I met with a Career Coach who supported me through and through and was very wonderful to me. The people here are very warm and welcoming and coming from a different culture it was nice to feel like people accepted me with an open heart. I am really thankful to everyone." – Reshmi
The Better Jobs, Better Futures team are looking forward to providing all attendees with ongoing individual employability support, and if you want to know more about the support we offer, contact the team today: 01792 284450.
Every day is employability day here at BJBF HQ, so why not see what we can do for you.
https://employability.gcs.ac.uk/wp-content/uploads/2019/07/website.jpg
349
621
Better Jobs, Better Futures
https://employability.gcs.ac.uk/wp-content/uploads/2020/07/employability-x2.png
Better Jobs, Better Futures
2019-07-16 08:44:50
2019-08-30 12:41:18
Employability Day 2019!