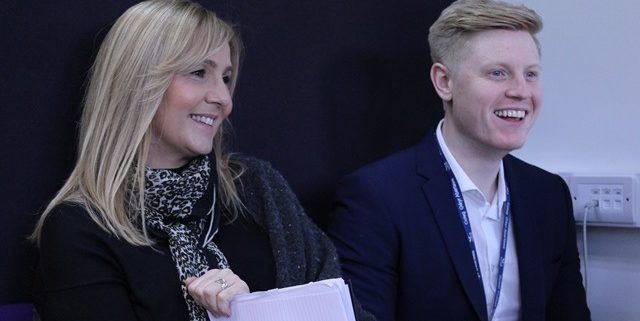 The Recruitment Minefield: Why it's so easy to make bad recruiting decisions and how to avoid repeating them
As a business owner, HR Manager or line manager, you've probably experienced the downsides of recruiting. Getting it wrong can be time consuming, stressful and costly. But with recruitment so often being a guessing game, trying to filter out those candidates who are simply experts at navigating the process from those with true talent and potential can be a seemingly impossible task, particularly when you're under pressure to fill the role now!
Despite these experiences, many companies choose to make staff appointments that they know are unlikely to work out, relying on flawed recruitment processes which are often poor predictors of future job performance. So is it always wise to hire anyway, even if your gut is telling you otherwise?
With the financial cost of a bad hire estimated to reach up to 3 times the salary of the post you're recruiting to, you may think twice in future before rushing to make that job offer. But by making a few changes to the way you approach recruitment you could significantly reduce the risk of making a poor appointment and save yourself time and money further down the line.
Get to know potential employees properly
If a hiring process lacks attention to detail you could find yourself with an employee who has the hard skills needed for day-to-day tasks but not the soft skills or cultural fit.  Adopting a multi staged interview process with group tasks designed to address how well the individual will really fit in with the company and the people, as well as individual interviews, will give you a much more rounded view of the candidate.
Be Specific
By defining the role you are recruiting for very specifically at the outset you will save yourself wasted time and effort considering those who are unlikely to meet your criteria. Consider not just the role itself but also the experience you'd like them to have, what a good personality fit would be for the team, and what you are offering them in return by way of progression and benefits. This way you can very quickly determine those who are going to match the role and the business.
Invest time in the induction process
Effectively managing the hiring process from sourcing candidates through to a comprehensive induction ensures a seamless beginning for new starters. Recent research has identified that insufficient training at the start of a new job was one of the main reasons for staff later leaving or being fired because they can't do the job properly. Make sure you have sufficient resources in place to undertake the induction process and invest time in developing a comprehensive training and development plan.
How Can We Help?
At Better Jobs Better Futures, we offer a range of workforce planning and development support aimed at improving workforce practices, addressing recruitment and retention issues, enhancing employee engagement and increasing productivity.Our team works with each business individually to understand their specific challenges and maximise their potential through their own tailored programme, which is managed by a dedicated workforce adviser. Specialist recruitment and job-matching support is available through our team of talent management experts, who work with businesses and our wide client base to match the right candidate to the right opportunity.
Working with us can help you to improve your recruitment process, staff retention and talent management to maximise your businesses' potential. Call or email us now to find out how we can help your business:
Tel: 01792 284450
Email: info@betterjobsbetterfutures.wales
https://employability.gcs.ac.uk/wp-content/uploads/2017/12/To-edity.jpg
335
640
Better Jobs, Better Futures
https://employability.gcs.ac.uk/wp-content/uploads/2020/07/employability-x2.png
Better Jobs, Better Futures
2017-12-18 10:21:25
2018-04-30 14:16:04
The Recruitment Minefield: Why it's so easy to make bad recruiting decisions and how to avoid repeating them