"If you work hard and stay true to yourself, amazing things can happen"
We sat down with Career Coach, Hayley Davies, and spoke about how every day is a new chance to change your life and every mistake is a new learning opportunity. The outcome? A motivating career story that proves that determination, self-belief and authenticity are the key ingredients in the recipe for career success.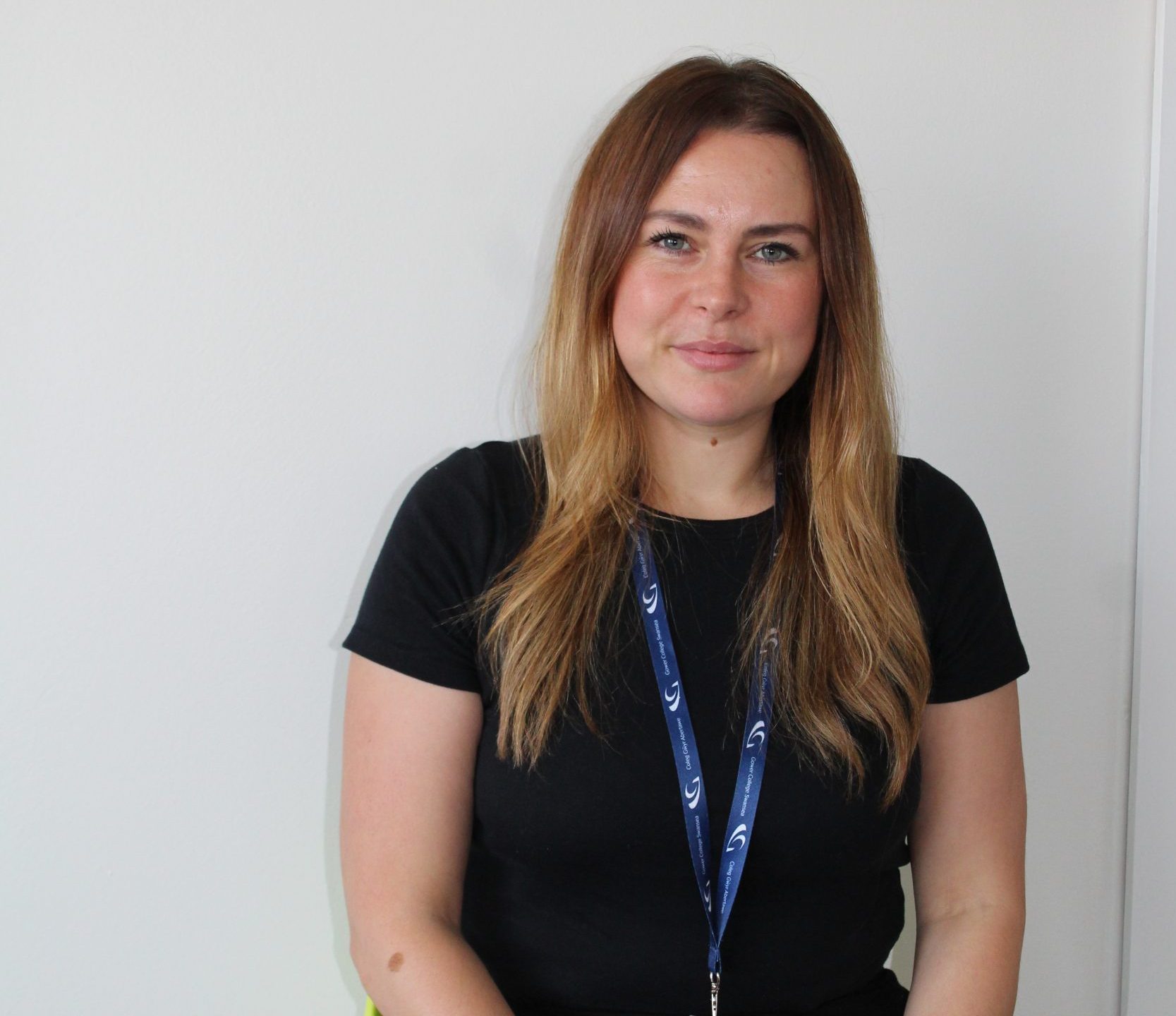 Did you pursue further or higher education?
I went to college after leaving school, but after a year of studying, I decided to look for full-time work and left education for an Administrative Assistant role with the Civil Service. I spent 6 years in this role before I was made redundant; but rather than see this as a negative moment in my career, I saw it as the perfect opportunity to change paths and think about what I really wanted to do in the future. I had always wanted to be involved in providing support and care for vulnerable people, and I had always felt passionate about working within the sector; doing a job that makes a meaningful difference to people's lives. I returned to college to complete an access course with the goal of one day getting a degree in Social Welfare and Health. Alongside the course, I volunteered with a local organisation to support vulnerable single mothers through advice and mentoring. This was a hugely important role for me where I learnt so much and gained such valuable experience that I knew would help me enormously in my career moving forward. I also worked as a Teaching Assistant for 3 years before starting a degree in Childhood Studies and gaining my BSc. After completing my degree, I started my role as a Family Support Worker and this is when I knew I was finally on the right career path for me.
I moved on to a similar role in another organisation before becoming a Tenancy Support Worker which included an element of employability support. This was an area I particularly enjoyed; seeing the direct impact that unemployment can have on people's lives really inspired me to focus more on supporting people into meaningful employment, and I sought opportunities to specialise in this sector. That's when I came across the Career Coach opportunity at Better Jobs, Better Futures, and I applied and was successful! It's so rewarding to be part of such a passionate and supportive team who work brilliantly together to achieve positive outcomes for their clients.
How has your career journey developed?
When I look back at my career, I'm happy with the progress I've made and the way I have developed both personally and professionally.  All my career moves and changes were great opportunities to improve my skillset and develop in different areas of work, and it has been a hugely valuable learning experience to work with such a diverse range of people in a number of different roles. I am also incredibly grateful to have undertaken lots of training and development opportunities, including completing an NVQ in Advice and Guidance which has been so beneficial in my field of work. Training and development is such a huge part of anyone's career and I'm really motivated to continue learning and improving in any way I can. It's one of my biggest pieces of advice – if you get offered the chance to improve your skills or develop your experience, take it; you never know who you might meet and what you might pick up along the way, and in my experience, it's only ever been positive!
Are there any career decisions that you regret?
I don't have much regret but I do wish I had gone to university sooner and continued my college course, as later in life, I realised how important these qualifications were to my chosen career. It's easy to feel regretful but hindsight is a wonderful thing and I am just glad that I returned to education (eventually!) as it's always better late than never! If I was to do things differently, I would have chosen to study a course I was genuinely interested in and passionate about; I now realise my interest undoubtedly lies in providing personal development support to adults. However – it took a lot of time and different experiences to get to this point. I am really happy in my career now, and my most recent roles are consistent with what I see myself doing in the future. The biggest thing I keep telling myself is that it is never too late to change; you can't go back and change the beginning but you can most definitely make positive choices to change the ending.
Did your career direction/ambitions change after having children?
Having children has definitely changed my career direction and ambitions but only for the better as it has given me even more drive to succeed and become a role model for my children. I am absolutely determined to show them that hard work and dedication pays off and you can achieve your career goals, even if they change or shift slightly along the way. There's no right or wrong way to build a successful career, as long as it is your way, and you are happy, that's all that matters.
Is there one thing you wish you'd known when you were younger?
I wish I'd known that my career path was my choice and that I had full control over it. After pursuing the childcare route for a while, I realised it wasn't for me and that my skills would be better suited to a different sector. I know myself better than anyone and I wish I had stayed true to myself earlier on and listened to my instincts. It's taken me a while to realise this and to gain the confidence to believe in my own decisions; it's a steep learning curve, but I'm definitely getting there!
Top tip when applying for jobs?
There's so many! Definitely make sure you know the job description inside and out and match your skills and attributes with the listed expectations. Be ambitious, but be clear and concise in the information you include; it needs to be easy to read and understand, no waffle or jargon. It always comes back to the same things for me – be yourself and be confident in your ability; if you genuinely want a role and believe you can do a good job, then you have to make sure this comes across in your application and interview. You need to be authentic and believable but also passionate and determined to achieve your goals. If you believe you can do it, make everyone else believe it too.
What is your ultimate piece of advice?
Don't be afraid to fail and always try and move forward from any mistakes; admit them, learn from them, and try your best not to repeat them. Mistakes are proof that you are trying and sometimes your best really is good enough. It's never too late for a new beginning; if you want it badly enough, you can absolutely go and get it!
Hayley is one of our Career Coaches at Better Jobs, Better Futures. If you would like more information on the support our Career Coaches provide, please contact the team on 01792 284450.
https://employability.gcs.ac.uk/wp-content/uploads/2021/02/IMG_4109-scaled-e1614340786981.jpg
1269
1676
Better Jobs, Better Futures
https://employability.gcs.ac.uk/wp-content/uploads/2020/07/employability-x2.png
Better Jobs, Better Futures
2021-03-01 15:44:48
2021-03-04 13:20:29
Hayley Davies